Our Team of Orthodontic Specialists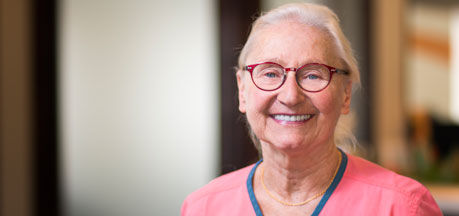 Irena
Irena is our office manager and for several years has manned the front desk for Dr. Andy. She is originally from Poland, and speaks Polish, Russian, and Ukranian. She studied at University of Warsaw in Poland, and has worked chairside as a dental assistant for 25 years. Irena loves parenting her dog "Famous Max!" She also enjoys theatre, art, traveling, yoga, pilates, and swimming.
Kim
Kim has been in the dental industry since 1994, after her graduation from Kent State University. She has worked chairside as a dental assistant with Dr. Skorobatckyj since 2003.
Kim loves to spend time with her husband and two children. She also enjoys getting to know her patients and travelling.
Jackie
Jackie began working with Dr. Andy in 2003, and has worked in the dental industry since 1994. She enjoys gardening, cooking, and walking her black lab "Tobi."
Nataliya
Nataliya is proud to have completed English as a Second Language (ESL) at ATS Insititute of Technology. Before joining Dr. Andy's team, Nataliya worked as a caregiver. Nataliya is multilingual, and speaks Ukraninian and Russian.
Nataliya enjoys working with Dr. Andy and her patients very much! She loves to learn new things, and her hobbies include baking, cooking, and gardening. Nataliya also enjoys travelling and volunteering.
Oksana
Oksana graduated from Tri-C with a Registered Dental Hygiene (RDH) certification. She has worked with Dr. Andy since 2013.
Oksana speaks fluent Ukranian and Russian. She enjoys spending time with her family and friends. Her hobbies include swimming, dancing, and baking.
Trish
Trish has been in the dental profession since 1990. She joined Dr. Andy's team in 2016 and works at the front desk with Irena. In her spare time, she loves attending sporting events for her three sons, walking her dogs, and going to the gym.
Read what patients say about Dr. Andy!
Dr. Skorobatckyj has made a huge difference in my daughter's life.She went from not ever wanting to smile to showing her teeth in pictures to having a big beautiful smile for all to see. I will be forever grateful for bringing her smile back! What makes Dr. Skorobatckyj a great orthodontist is his personality. He is patient, kind and easy to talk to with questions along the way. I have recommended him to many people and will continue to work with him with the rest of my children.
Stephanie (Parent of Patient)